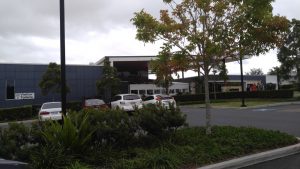 Last Sunday, I was with a church group. We were looking for a place where was a suitable for a lunch meeting.  We wish to find a place with good coffee and not very busy. Finally, we picked the Flying Pepper in Lifestyle center at Rochedale Estate.
I remember there was a coffee shop in Lifestyle, but it did not have a regular opening hours. Last year, I was in there for a couple times, but I have not seen it opening at all.  That is a good news, that coffee shop is changed the management early this year, it calls Flying Pepper.   I went there around noon on Sunday,  there were around ten customers, not very busy. still plenty of tables available which is good for a lunch meeting. Moreover, the staff is very friendly and helpful. The menu contains some usual of items in a coffee shop such as Egg Benedict, fish & chips, also they have some Asian Favors, such as Sushi and Curry Rice. That is good for us.  Lastly, they have great coffee too.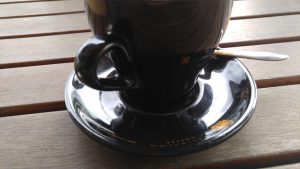 End up, we had around 8 people in there. We ordered some lunch and coffee, plus we stayed in there about two hours.
Address:Lifestyle Centre,
120 Kate Circuit,
Rochedale,
QLD 4123
Tel:07-3423 0040
Opening Hours:
Monday: 9am – 3:30pm
Tuesday: Closed
Wednesday to Friday: 9am – 3:30pm/ 5:30pm – 8:30pm
Saturday:  7:30am-4:00pm/5:30pm- 9pm
Sunday: 7:30am-4:00pm