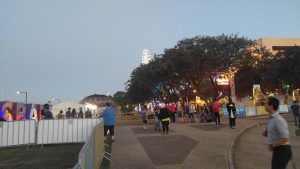 Last evening, I had a walk in Southbank. I saw some workers were setting up stalls and colourful lighting ,and a poster about a Night Noodle Markets.  I think Night Noodle Markets will be held soon. I and my wife have been there for past two years.  When I back home, I checked that website. Actually, Night Noodle Markets will be held on Culture Forecourt at Southbank every night from today to 31st July. Also,  I checked the stalls list too. Similar as the past years, there are 20 different stalls from  Asian eateries such as:
Japanese Style Pizza, Okonomi: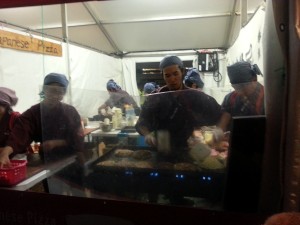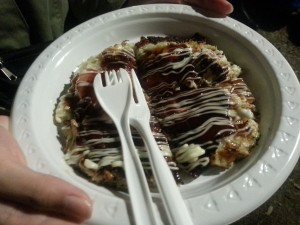 Hoy Pinoy, Melbourne ,making Filipino street bbq skewers.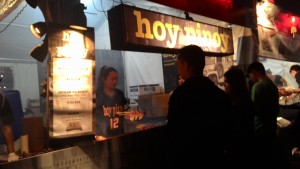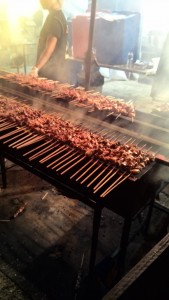 they got some big Charcoal grills!
Also, there are some famous Brisbane eateries too such as Taro's Ramen & Cafe and Fat Noodle.
That is great, you can get all delicious Asian dishes in one place! However, based on our experience in the past, the portion of each dish is not very big. I think you need to spend $20 to $30 each to feel full….. but that is free entry.
Fee: Free
Opening Hours:
20/7/2016 to 31/7/2016
Weekdays:5pm til late
Weekends:4pm til late
Where: Cultural Forecourt, South Bank