I have been Toowoomba Carnival of Flowers a number of times. However, this year, that was the first times to attend the 2015 Grand Central Floral Parade. There were a number of local groups are involved, such local radio station, shops and charity groups. I think there were more than 20 floats taken part.  A number of people watched the parade.  A few rows of people packed along the parade route. We arrived quite late, so we were at the back. That was the reason we cannot see the parade very clearly. At the end, we were only in there for 30 minutes.

Although we were not enjoy the parade, there were many good things to do. For example, we had a quick walk in Queens Park. There were many flowers.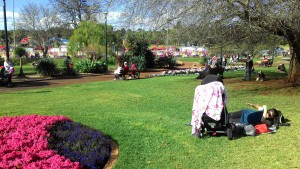 Also, we had a short stay in USQ Japanese Garden too. This garden is beautiful. I felt like I was in Japan.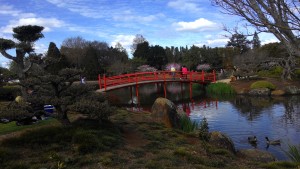 Lastly, we had a stop-over in picnic point. The view in there were good!