I remember when I was in Hong Kong, we went to yum cha every morning. This was our breakfast style, eating a ton of little dishes called dim sims every day. At that time, I really did not like that much, because that was the same every day and it was very very noisy.
After I moved to Brisbane, I changed my mind. I love yum cha. Firstly, the restaurants in Brisbane are much more comfortable. Secondly, I do not go to yum cha every day, so I will not get bored. Thirdly, yum cha is a good way to gather with friends. We can sit around a big table and have some causal chat. Thus, we always have friends' gathering over yum cha. Just like last week, I went to Yum Cha with my friend at Haoke, which is one of my favourite restaurants.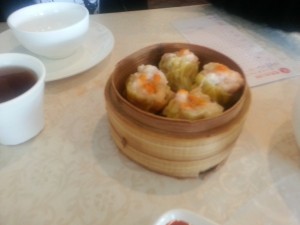 We had a good time and tried a lot of tasty dishes in there. We have pork dim sims The meat was great quality. It is authentic. That sounds like the chief is really from Hong Kong!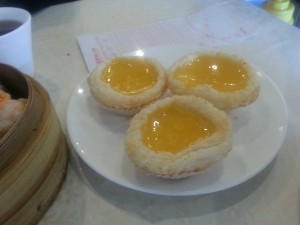 Also, we had my favourite dish, Cantonese Egg tarts which is a kind of egg custard tart pastry. That was very great. The pastry is very nice and the egg custard looks very golden and attractive! I had two of them, I wanted to have more,but I was full.
That was a great lunch. I love Haoke! I wish I can go there soon again.
Note: If you don't know what is yum cha, please click here to find the reference in Wikipedia.
Haoke Chinese Seafood Restaurant
Shop 36/223 Calam Road,
Sunnybank Hills
Qld 4109
Phone: 07-32734900