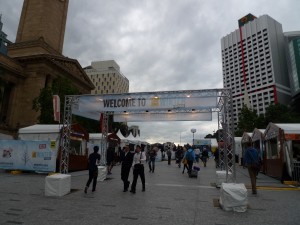 Today is very very cold. The winter has arrived. That is also the time from Winter Festival which started from 8 June to 1 July.
I went to the place to held this festival, King George. I wish to check it out.
Firstly, I went to their major attractive, the huge skating ground! Brisbane won't be snowing. Thus, a lot of people go to this skating ground to enjoy icy winter! But that doesn't come with free. The entry fee is $29.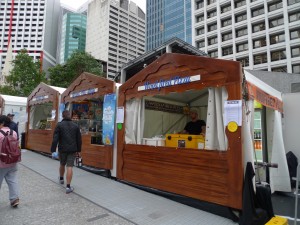 If you do not know how to skate, that won't be boring. Besides the skating ground, there are a few cabins. They are food shops which have a lot of delicious food, such as wood fire pizza and German Sausage.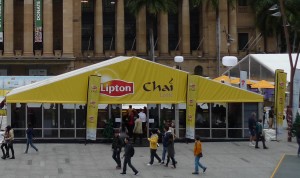 In addition, there are some free stuff. Inside Lipton Tent, there is Chai Latte giveaway! I grabbed a cup of free Chai Latte too. That is tasty and good to have this during a cold day!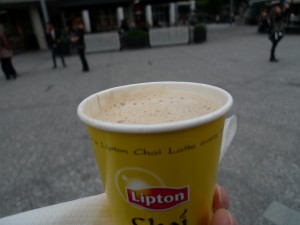 Moreover, inside the tent, you can watch the people skating as well. That is so cool.
This festival has various performance, please find further details from their website.  You should not miss this!
Venue:King George Square
Date:8/6/2012-1/7/2012