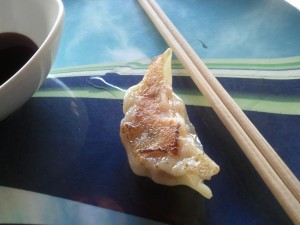 Japanese Dumpling and Beer sound  two different kinds of things. But last week, I went to a Japanese Dumpling Beer Bar,HARAJUKU GYOZA, at Fortitude Valley. There is a place to eat Japanese Dumpling while you are having beer.
Firstly, I wish to talk about Dumpling. They are a kind of Japanese Dumpling. They provides Vegetarian and Pork Dumpling which are the styles I had in Hong Kong a lot. That is not just usual style. They provides Duck and Chicken Dumpling . I like Duck Dumpling a lot. It tastes very very nice. Moreover, they provides very special dumpling, prawn dumpling.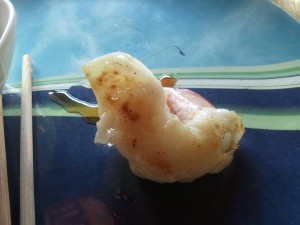 It looks different from the usual dumpling. They are very creative.Well they even go beyond just that, they created a style of dumpling dessert, apple dumpling with ice cream.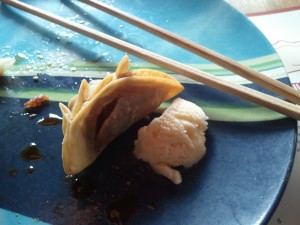 It tastes like apple pie. That is a kind of cool! I love it.
Secondly, that is their beer. I tried Sappro Beer, which claims the Oldest Japanese Beer. That is not bad, but that is a bit too large. A can has 650ml Beer. That is too much for me.
Thirdly, this beer bar is very nice and comfortable. I believe that is a place to relax and have a beer with your mates after work.
Lastly, I love there, that is a kind of fancy. I wish to go there again.
Address: 394 Brunswick Street Fortitude Valley QLD 4006
Tel: 07-38524624
Fax: 07-32577144