This Saturday, Sunny Plaza has a big one day sale, for example, the Giordano will be a store-wide discount, nothings over $40, and OPSM has a 20% discount. However, the most attractive is the 10-minute flash mob sale, which will be offered at different times in various stores, and only for ten minutes.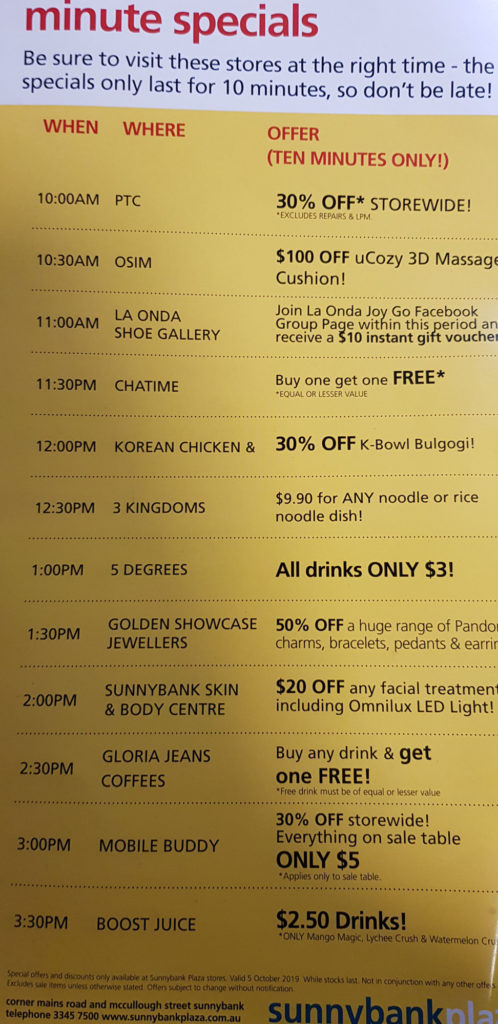 For example, at 11:30, the CHATIME will have buy one get one free offer. At 1 pm, 5 Degrees will have all drinks $3 only. At 2.30 pm, Gloria Jeans Coffees will have buy one get one free too!
If you have time, you can come there and check it out.