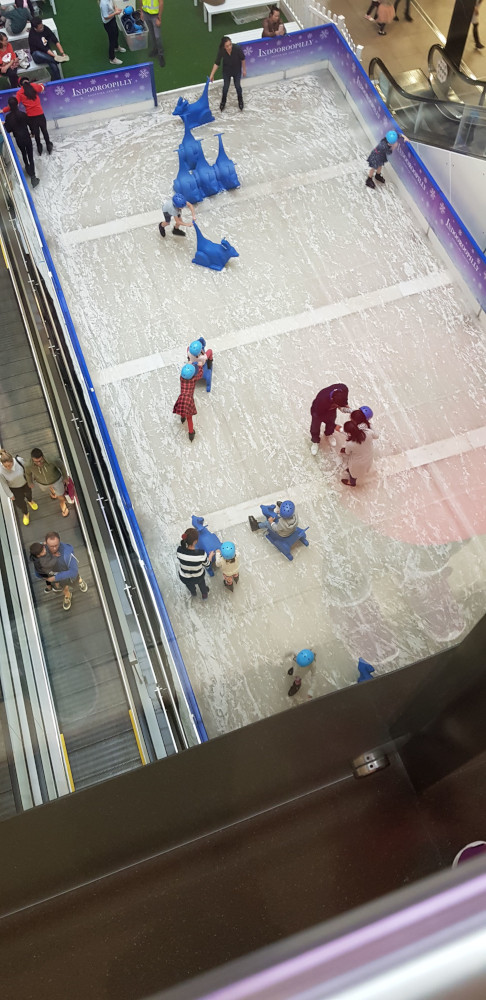 These two weeks
Now is the school holiday period, so there are several activities for children around Brisbane. Last Sunday, we went to the ice skating at Indooroopilly Shopping Center. In the 1 level, near coles, they set up a small ice rink with real ice! Although that is small, they offer all kinds of gears included skates, and that is free of charge. Also, even your kids is too young to do skating, they can sit on kangaroo trolley to skate.
Because that is free of charge, you are offered a 15-minutes session in the rink. The purpose of this event is to allow the kids to try skating.
Lastly, this event will be ended on this Sunday. However, all online pre-booked sessions are booked out. You need to try the walk-in session 10am-4pm (or 10am-8pm on Thursdays). You will be allocated the next available timeslot on that day. This event is top-rated, so I suggest you go to try on the weekday.