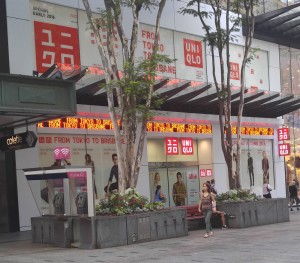 I am waiting for the grand opening of UNIQLO Brisbane Store in Queen Street Mall for months. I love their causal wear, they are very good quality! Finally, according to their website , the store will open at 10 am 22nd March 2016. Moreover, the opening ceremony will have Japan Drummers to preform and first 500 customers will have a free water bottle as a gift.  Lastly, there will be some opening discount offers such as $29.90 for Men's and Women's Flannel Shirt and $59.90 for Men's light down vest.
In addition, from the outside of the store,  the store should have two stories. That is not a small shop. I think you will have a plenty of space to shop!
I am looking forward to the store opening.