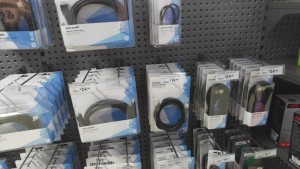 This week, the receiver of Dick Smith has announced all dick smith stores will be closed down because they cannot find a buyer. There will be 3000 workers to lose their job.
Also, in the meantime, there are some further discounts on the stock, they wish to clean up their stocks. The most of stocks have at least 20% off, some of them having 50% off. That is a good deal.
This afternoon, I went to Sunnybank Dick Smith. The most of stocks are gone! However, there are still something good, such as some high-end logitech keyboard around $80, it got 20%off (all keyboards and mouse have 200%off) Moreover, GPS are good, 20% off! Tomorrow, I will go to garden city dick smith for checking out any kindle offer!