Recent months, there are a lot of new restaurants opened in Runcorn area. A few days ago, I found there is a new Japanese ramen restaurant are opened in Runcorn Plaza. It looks very authentic Japanese ramen. I was keen to try.
Yesterday, I got a chance to have lunch in there. This restaurant was quite busy, I arrived before noon, there was already almost full. I tried their Miso Ramen.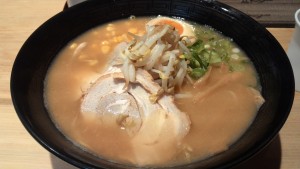 That was very nice. It has some sweet corns, japanese style bbq pork (Chashu) and half of eggs. Quite a lot of ingredients. Moreover, miso soup base is super tasty too! Ramen has a great texture too! I love it.
Moreover, the interior of shop looks very authentic Japanese, the spoons, chopsticks and bowls look like from Japan too!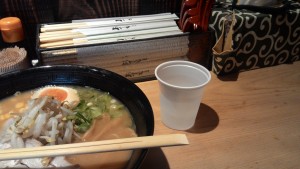 Although the price is quite expensive, $12.50, you need to pay $1 for extra noodle. Some other ramen restaurants offer free extra noodle. Well, the portion of noodle is not small, that is good enough for me as a lunch. And it offers a loyal card.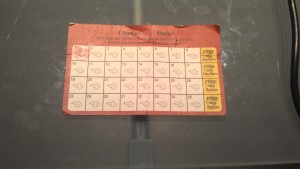 After you ordered one ramen, you can earn a stamp(double point on Tuesday and Wednesday). At 9th and 18th stamp, you can have a free side dish, 27th and 36th stamp, you can have a free ramen.
That is not good, I go there for lunch regularly.
Genkotsu Ramen
G25/258 Warrigal Road, Runcorn Plaza
Runcorn QLD 4113
Open hours 11:30-14:30, 17:30-21:00
Tue-Sun