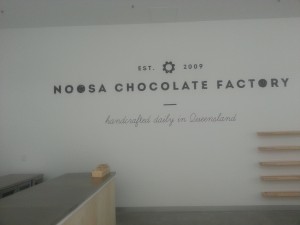 Recently, the new extension of Garden City is opened. A number of new shops were introduced there.  One of new landmark stores is Noosa Chocolate Factory.  They offer a lot of number unique styles of hand-made chocolates such as blue berries and  sunshine coast macadamias.  By the way, I love their display shelves too. They made of wooden boxes. I love that of simplicity style!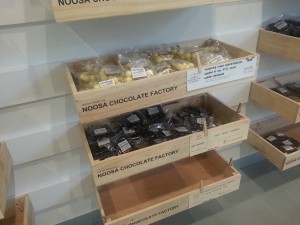 I even bought some as the gifts for my friends in Hong Kong!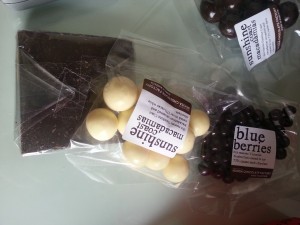 Also, this branch has a cafe too. You must try their chocolate drinks.  Some of my friends highly recommended.  Moreover, you can choose the chocolate level. I suggest 56% if chocolate, that is not too sweet.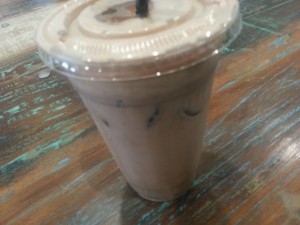 Yeah! There is another place to have a non-alcoholic drink in Brisbane!
Noosa Chocolate Factory
Level 2
Westfield Garden City Shopping
Cnr Logan & Kessels Rd
Upper Mt Gravatt
QLD 4122