If you are looking for a good japanese curry restaurant in Brisbane City, I got two good suggestions for you.
The first suggestion is  Hanaichi.  About ten years, when I was still in university, I have been already "addicted" with their curry, I had my lunch in there about three times per week. Their curry is tasty and value for money. $8.90 is for a big bowl of curry rice. That is huge!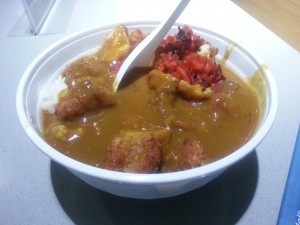 Address
Unit 1006
Macarthur Central Shopping center
229-259 Queen Street
Brisbane
QLD 4000
Shop FC103
Wintergarden Brisbane
171 Queen Street
Brisbane
QLD 4000
The Second suggestion is Kadoya in Elizabeth Arcade. I love their Curry. I believe that is an authentic tasty of Japanese Curry. Moreover, you can choose the "hot" level of Curry! You can choose the level you like. That is great!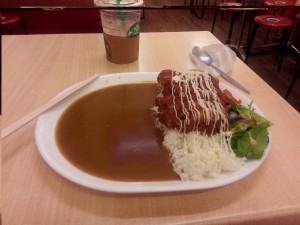 Address:
 Shop 29-30,
Elizabeth Arcade,
99 Elizabeth Street,
Brisbane
QLD 4000