This Saturday, I and wife went to KU-O for lunch. I found there are some special lunch sets, they are around $12 included a tea and salad.
We love Sashimi a lot! Thus, we ordered Kaisen Don which is a kind of sushi rice with Sashimi on top, but we spent a bit more, Kaisen Don Lunch Special is $15.90, well, that is still more value for money than just ordering Kaisen Don($14.90).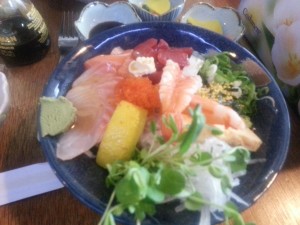 Although that was a lunch special, that was a full-size Kaisen. It had a few types of Sashimi, such as Tuna, Salmon and Prawn. That was tasty, both of us loved it a lot!!!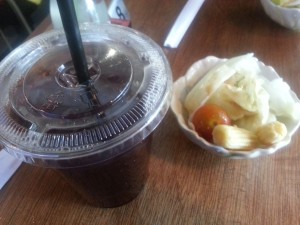 Of course, that was a lunch special. The set included a cup of Lemon Tea and Salad. That is quite value for money! Definitely, we will come again!
KU-O
Address:
Shop 39B, Market Square, Cnr Mains Road & McCullough Street
Brisbane, Queensland, Australia 4109
Tel:07- 3172 1319