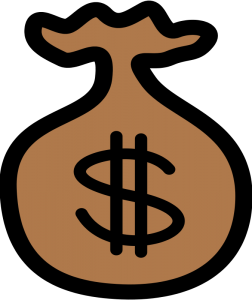 Source:Open Clip Art Using Under Public Domain Attribution
In Australia, we have the GST (Goods and Services Tax). Most of the goods we buy in Australia have GST, but if you are a visitor, you can claim the GST back at the airport. In the major international airports, there is a counter for the claiming of GST after you pass immigration, if you bring the goods you bought in Australia. All you need to do is keep the receipts and take the goods to the counter. Then you can get back money.
When I travel to New Zealand, it is a different story.  I bought some souvenirs in Auckland. I kept the receipts and brought the souvenirs in my hand carry luggage. It's done the same way in Australia. When we passed the immigration counter in Auckland, I was looking for the place where I could claim my GST, BUT THERE IS NO SUCH THING IN NEW ZEALAND! All visitors cannot claim their GST in the airport. That is different from Australia! Thus, I suggest if you need to buy souvenirs, you can buy them from the shops which are located in the area after you have passed the immigration counter. They do not charge any GST. I checked the thermal mud products that were the major portion of our souvenirs; they were cheaper if they are without GST.  Please be aware of that when you travel to New Zealand.