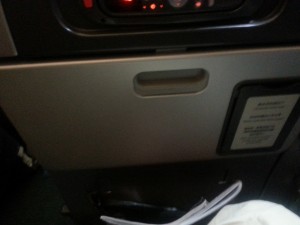 I traveled to Hong Kong about a month. I am a lazy person, so I have to choose a direct flight.  There are two airlines provides direct flights between Hong Kong and Brisbane, they are Qantas and Cathay Pacific.  We are not as lucky as Sydney and Melbourne, they got more choices.
Well, between those two choices, I always choose Cathay Pacific. Although the fare is a bit expensive,  they provides the service I like more. Firstly, they got a wide range choices of movies, and those movies are very very new.  They are just  not about movies. They got a lot of tv shows too! In particular, they got a lot of Hong Kong TV programs. I am a Hong Kong People. That is suit my taste. I won't get bored!
Secondly, that is about food. Their meal is quite tasty.
They got some very good chinese dishes !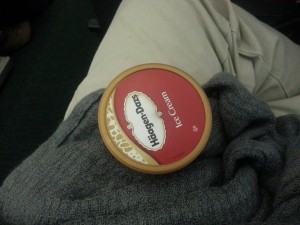 In addition, they got a tasty ice-cream,,Häagen-Dazs. I love it!!!!
Lastly, Cathay Staff are very friendly. I felt I got a good service.
Those are the reasons, I choose Cathay most of the times.