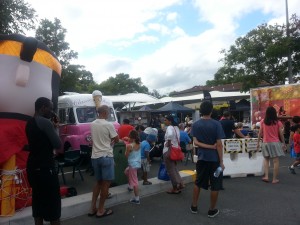 Yesterday,  I went to the Sunnybank Chinese New Year Festival at the car park of Sunnybank Plaza.  That was not a large event, but that was still great! There were some Traditional Chinese Music Performance and Loins Dancing. That was not bad at all. Moreover, some stalls sold a lot of tasty Hong Kong food. I love them all!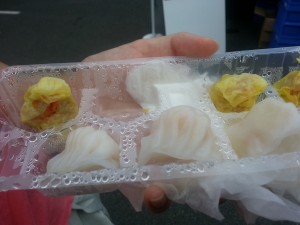 I bought a pack of Dim Sum in there for $1, such as a great deal!  Besides of food, there were a lucky draw and some freebies, such as Chinese chili sauce and dried vegetable.
That was the best Chinese New Year Event I went( excluding the events in my church).