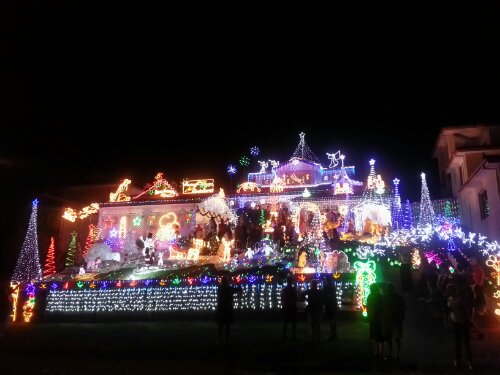 I remember my time in Hong Kong; we went to CBD. Those high rises will have some Christmas light decorations on their wall. In Brisbane, we will go to 4KQ Christmas Lights Competition Winners' home to see Christmas lights. The winners spent months to setup light decorations in their houses and gardens for this Competition. They are very very professional, those gardens like a small Christmas theme park! So, this is a must-do Christmas event in Brisbane. For full addresses of winners' home, please go to visit the 4QK website.
Also, I wish to share some photo I took the year before in 11 Lucy Drive, Edens Landing which is also the South Residential Winner this year.
In the garden, there were the Christmas Figures at their Garden, such as three wisdom kings and Mary to show the scene of Jesus born.
There was Santa's sleigh in their garden. You can sit in there and take photo with friends. As I said before, that sounds like a small theme park!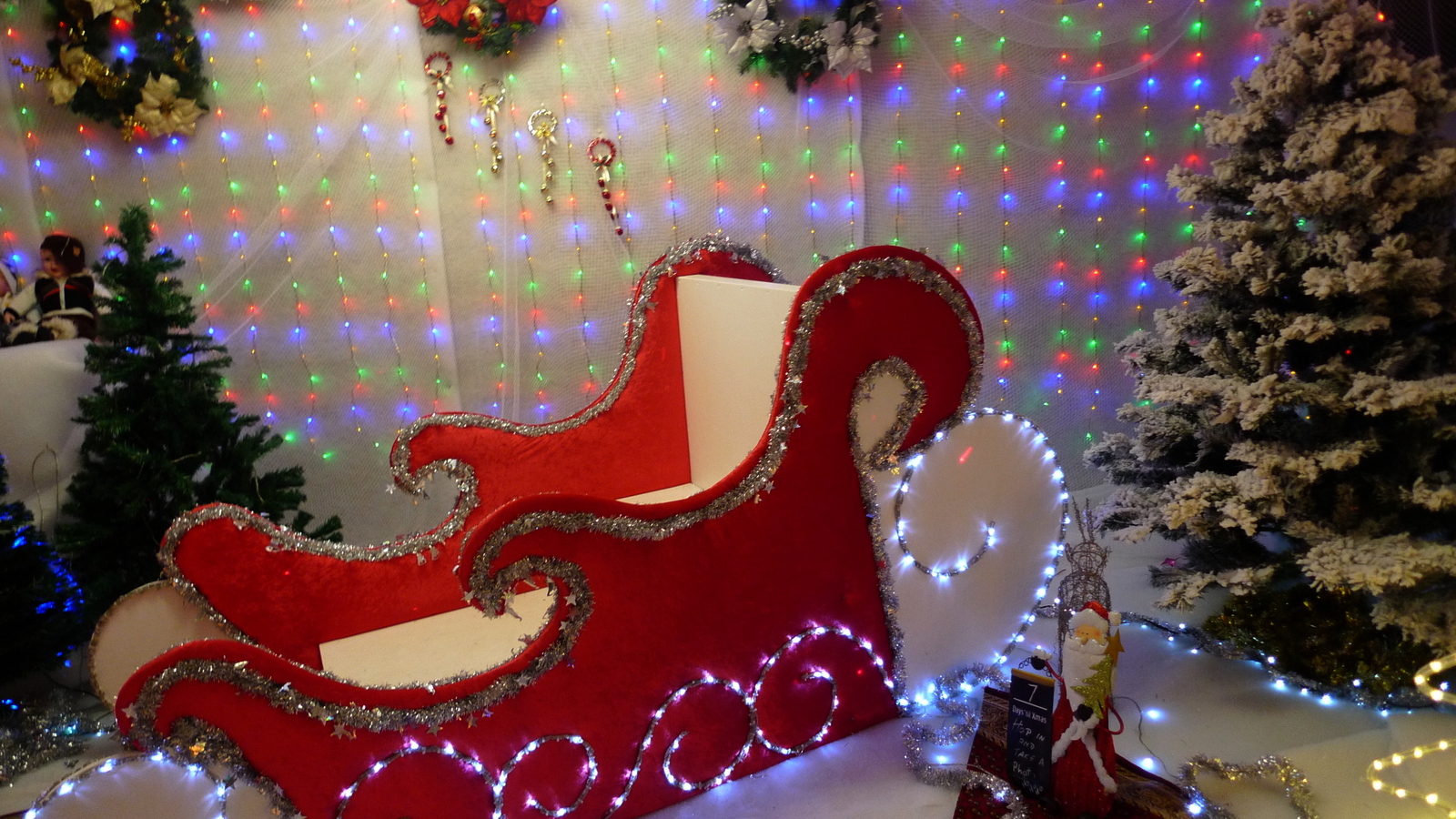 Well You can see how cool they are, I think you must visit there!