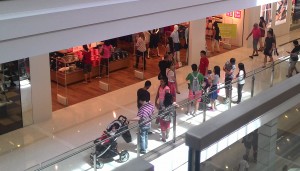 Last Thursday, UNIQLO opened their first Brisbane Store at Indooroopilly shopping Center. I wished to be in there at that day, but I am so busy. Finally, I got some hours for shopping in there yesterday.
I like this store, there are very neatly! Although many shoppers were in there, there is not so crowded. I still had a quite comfortable shopping experience.  The most important thing were the opening offers, such as $19.90 for Polo Shirt and $29.90 for Chino Shorts. That is too bad, the opening offers has been ended yesterday.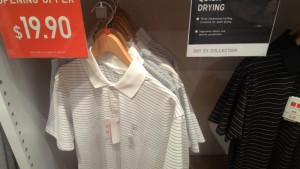 Well, I got some good stuff from there. A polo shirt , which original price is $29.90, was on special at $14.90.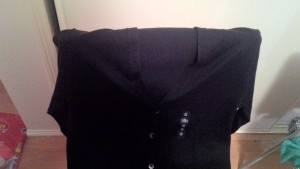 A cotton sweater which original price is $49.90 , was on special at $14.90. I think I got somethings in a very good value.
One things I don't like is the store not big enough.  I asked their staff about that too. The staff explained to me, the main Brisbane Store will open at Queens Street Mall around early of next year. The main store will be six times bigger than this one and with a kid wear section too. He said I will be happy when I visit their main store next year!
Address:
Indooroopilly
Shopping Centre
Level 2, Shop 2099,322 Moggill Road
Indooroopilly,
QLD 4068