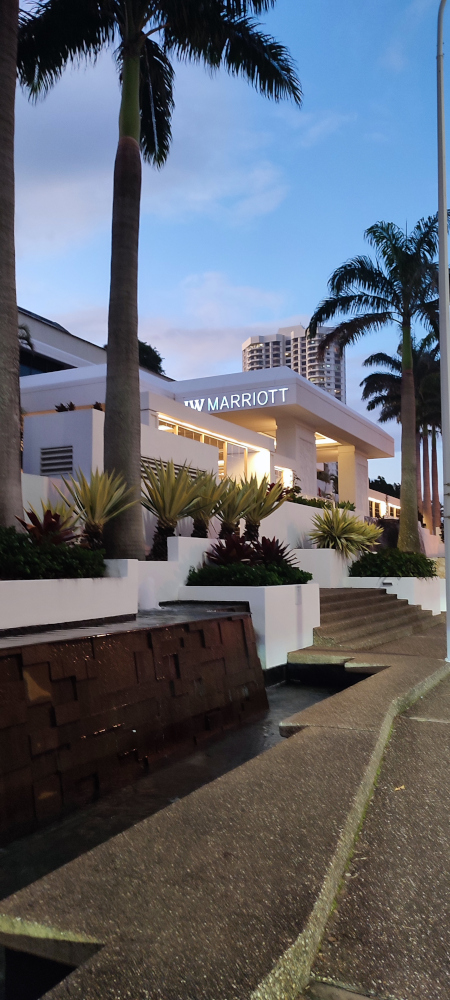 During the epidemic, the buffet was stopped, and then it was reopened after a few months. They are all just distributed by the staff to the guests, not self-serve, not a real buffet, and a friend once said that it would take time to queue up to get the food, so there is no interest in eating. Later, of course, with the gradual acceptance of the epidemic, the buffet also returned to being entirely self-service, but we always felt it was not too safe. I felt confident recently, and there was on school vacation, so I took this opportunity to eat a buffet. as one of the holiday activities.
I also went to the Gold Coast Marriott for a buffet a few years ago, and I wasn't impressed. Now, visit again to see if the level can be maintained.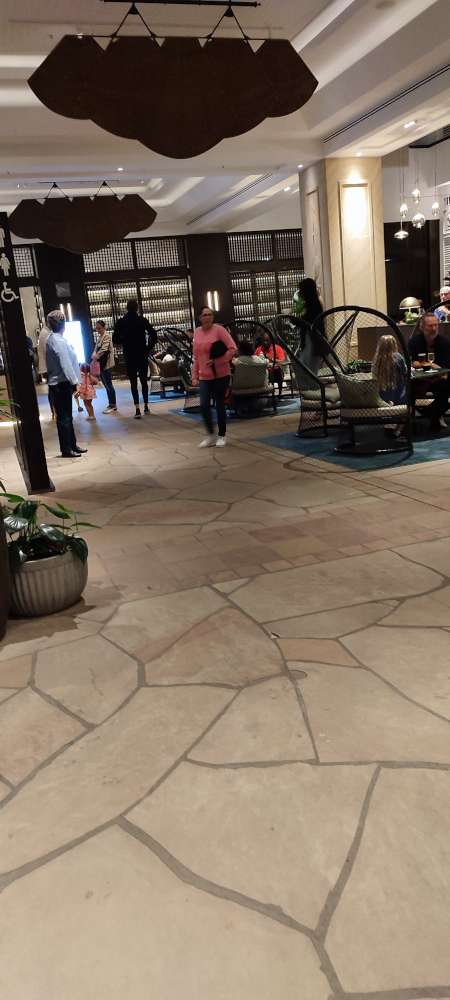 Marriott is also one of the top luxury hotels on Gold Coast, so the lobby is all stylish, and it seems that it has just been renovated.
(The last visit was a few years ago). Now, the lobby has been renovated very modern retro style, very extravagant. As for the restaurant, it is also newly renovated and has a very high-end feel. The seats are pretty spacious and comfortable. And it's quite peaceful.
Of course, I want to talk about the food there, there are a lot of rich, mainly for the seafood area, cooked food, bread, fruit area, and dessert area.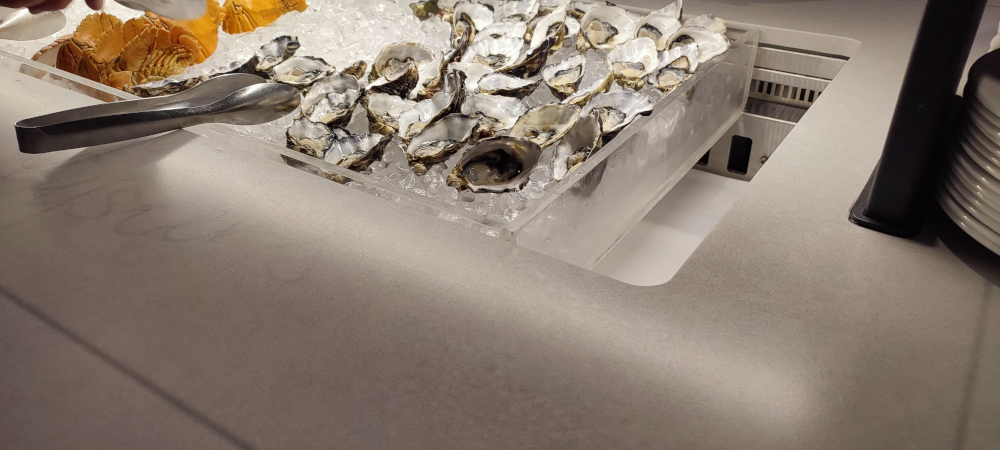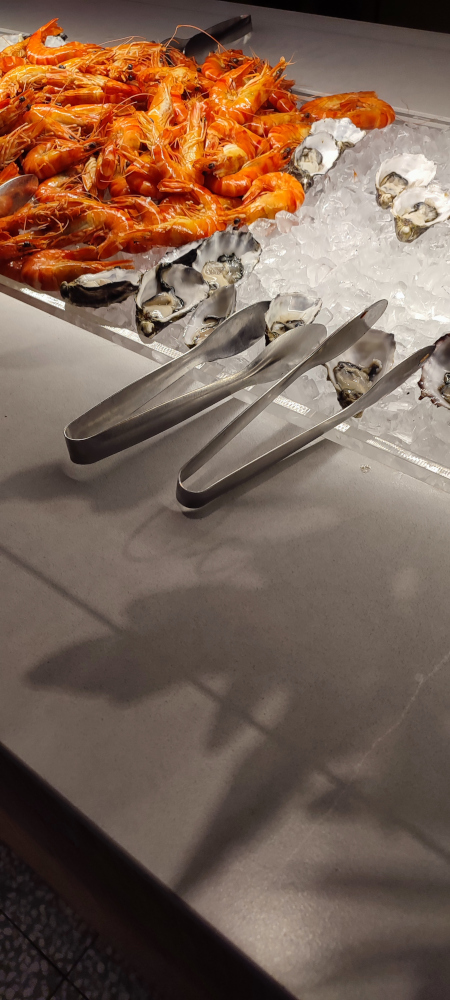 First of all, I have to say my favorite seafood area, there are shrimp, raw fish, Bugs and oysters, as well as sushi. In fact, in terms of the Australian level, this level is already good, and we also see employees refilling from time to time, so they are all good. The family ate several prawns, they looked big and fresh, and the family said they tasted good. I have to save the empty stomach for my favorite sashimi and oysters. The sashimi only has salmon, although it is not thickly cut or has any special knife skills, but it is still fresh. I also like oysters, not super plump, but the oysters are always in morgan seafood, I always prefer this kind of sea flavor.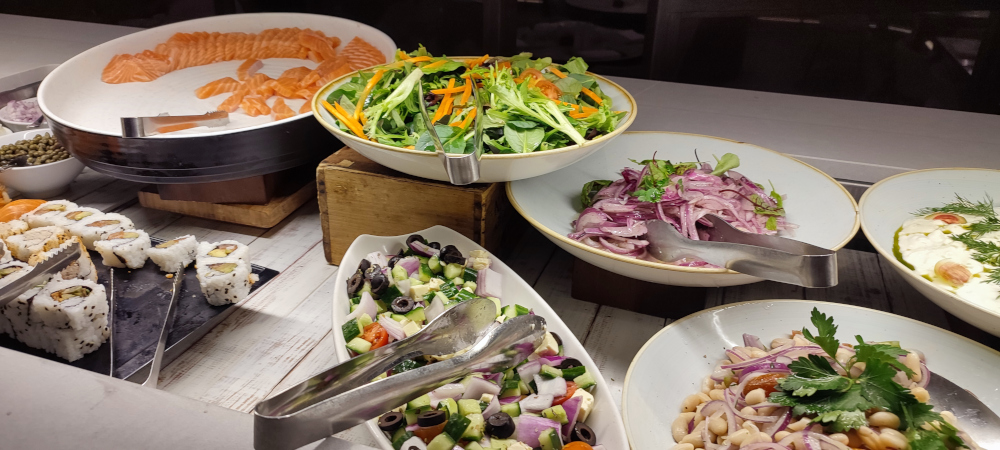 Also, there is sushi there too, but only a few and the standard is just average. Of course, other cooked foods, such as roasted pork, are also very popular. I saw that almost every customer has them. I have tried some of them, and they are all good.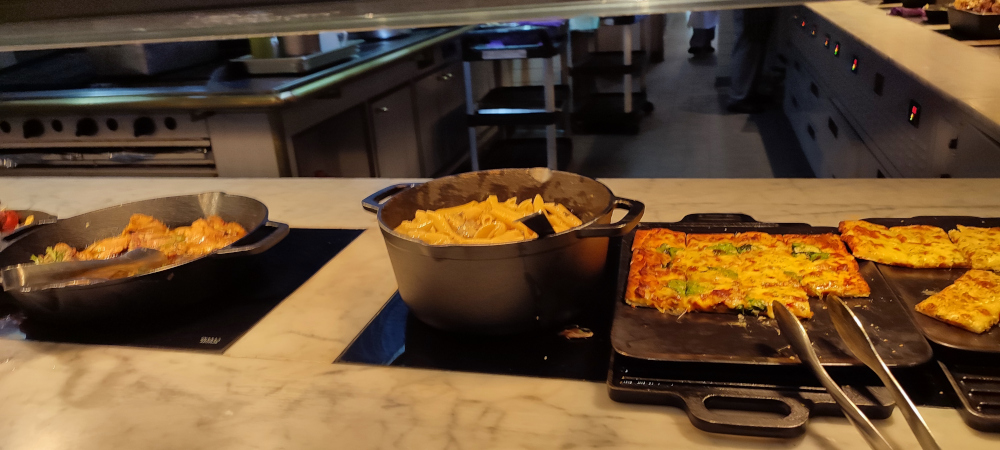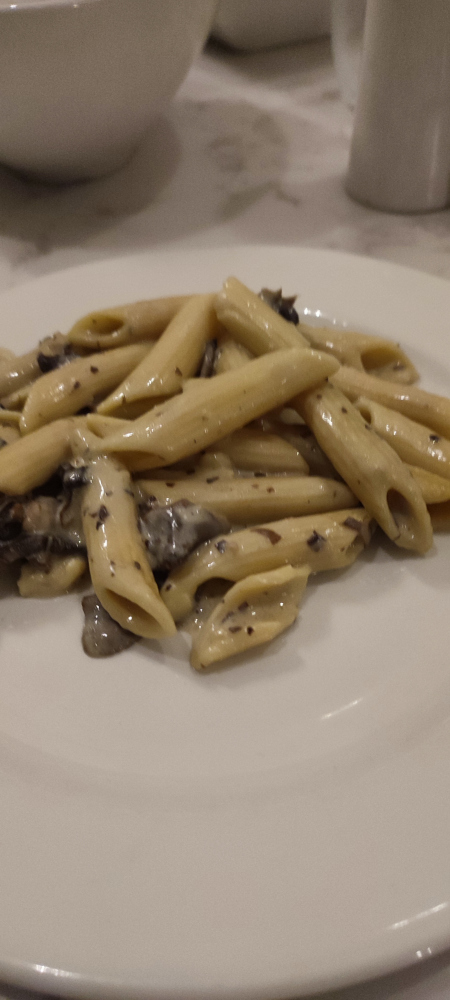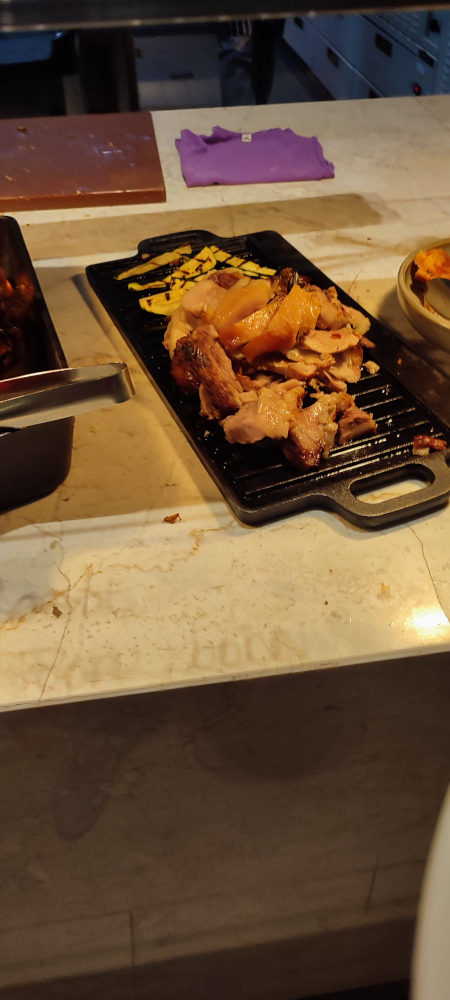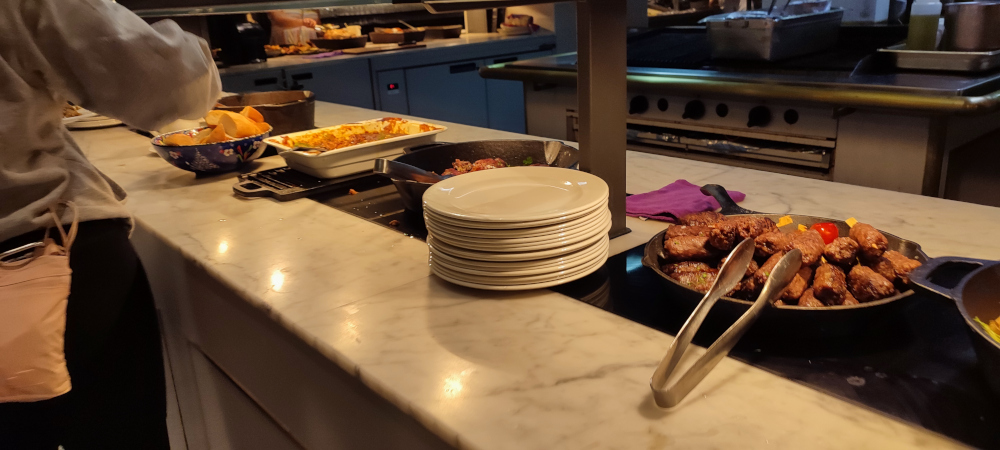 The crispy skin is more enjoyable. There are Noodles, chips, fried rice, steamed fish, etc. This area has also everything.
I just like their spaghetti, very "creamy" and springy. Of course, kids are addicted to fries.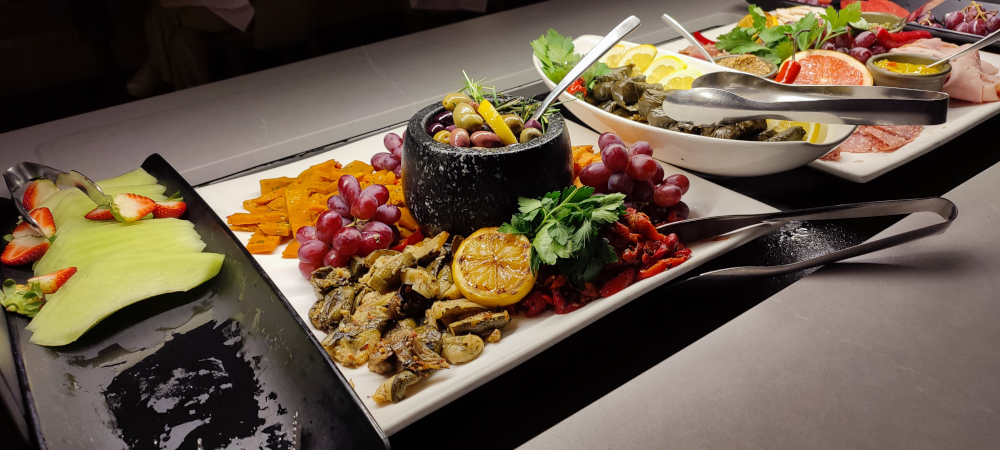 Of course, there are other areas, such as the bread and fruit area, although nothing special, the area is not very large. Mayb,e I am not a bread person, I felt the bread area is not attractive, and the fruit area is fresh.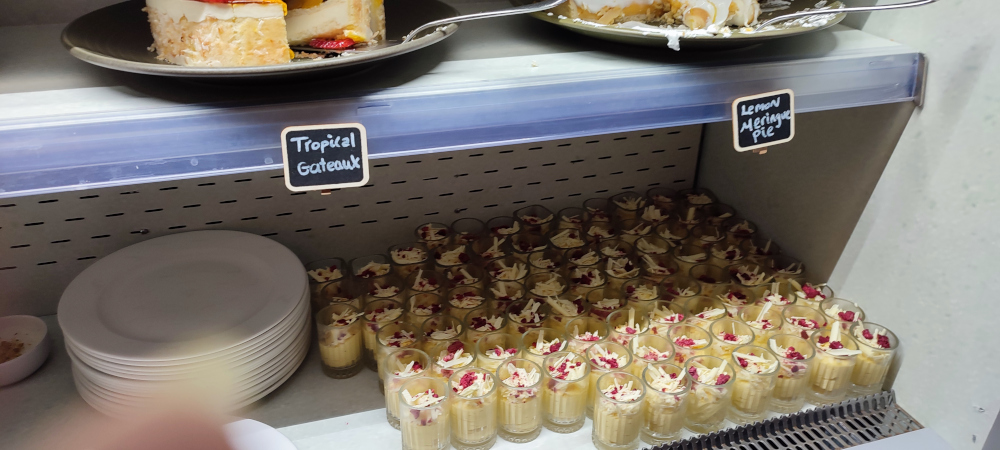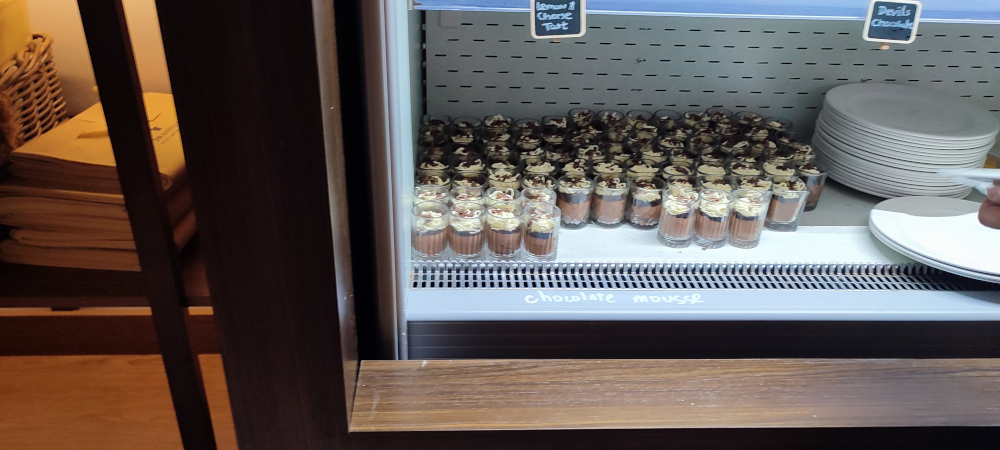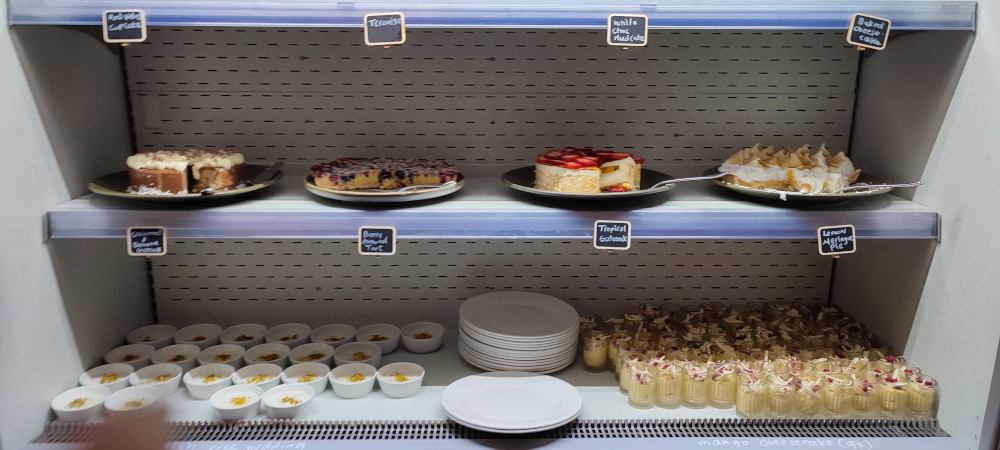 Another highlight is the dessert area and of course the ice cream area, and you can put all kinds of candies on it. Other desserts are very attractive, there are many cakes, and tiramisu all attractive, and the coffee aroma is strong.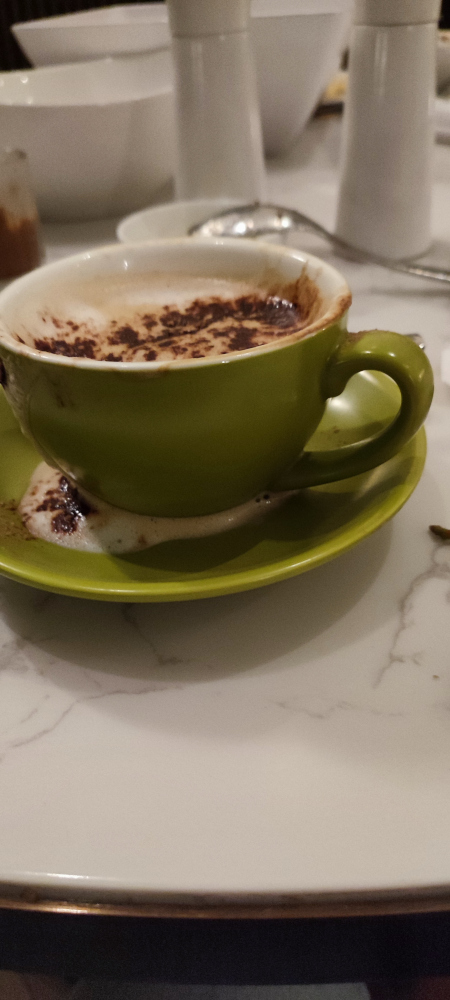 Speaking of coffee, does the buffet also include coffee? However, if the coffee machine brews it, you can ask a waiter to bring it to you. This kind of coffee is already included.
As for service, Marriott certainly has good service. The waiters are polite, and an average waiter serves about three people.
As for the price, it is $119 for adults/$59 for children for an hour and a half. There are seafood and five-star hotels buffet. The price is very fair
Address:158 Ferny Ave, Surfers Paradise QLD 4217
Every Friday and Saturday 5:30pm