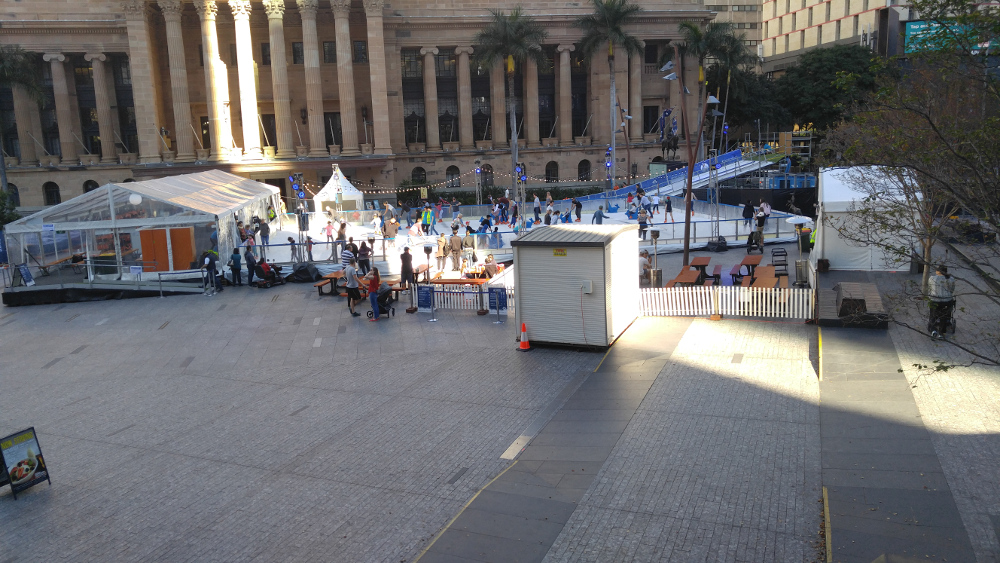 Now is the winter time in Brisbane, but the lowest degree in Winter time is just only around 7-8 degree. Thus, we cannot see the snow at all.
However, you can go to SkatingAt Festival to have a snowy winter.
From this Friday to 14 July 2019, a giant ice rink and ice slide have setup in King George Square. I believe you can skate in there. But you need to pay the entry fee, Adult $28, Children (5 to 13-year-old) $20.(Buy online~5% off).
Also, there are some food trucks next to the ice rink. They offer some hot foods, which is the best for the cozy winter.
That sounds cool, I think you should not miss this event.